Whatever you do, be sure to get on down to Galacticon, KAG Spring Break! The Klingon Assault Group's Official Convention. Coming March 22nd to 24th, 2002
to the Ramada Inn South - Chattanooga, Tennessee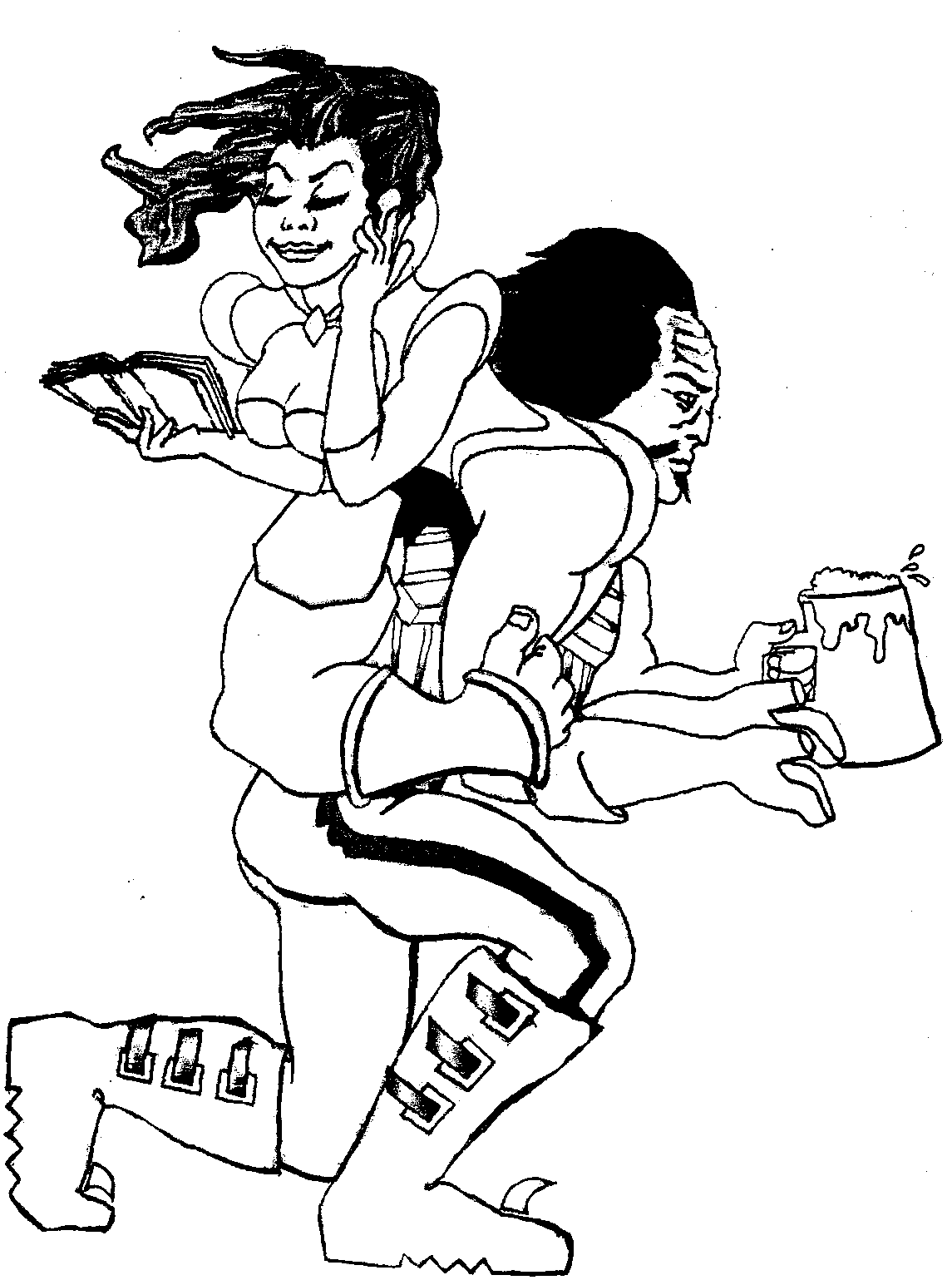 Scheduled Guests & Events include:
The KAG General Assembly, with Thought Admiral Kuuriis epetai-Qaaluhr and other KAG Command personnel.
KAG's Special Guest of Honor, former Admiral Klag (Mike Orock), key figure in KAG's early development.


John M. Ford, Author of 'The Final Reflection' and 'How Much for Just the Planet?'
And much more.......
Galacticon features complete lines of Klingon and Literary Guests and Programming, plus a plentiful con-suite with real food, all the free beer you can drink, and the infamous Demon Fleet Jacuzzi- Room Party and Wet T-Shirt Contest!
To get the special Convention Room Rate of $54 per night., call the Ramada at 423-894-6110 and mention Galacticon when you make your reservation.. Convention Membership is $35 for the weekend. Save $10 by pre-registering before Jan. 1st.
GALACTICON WEBSITE
http://www.thewebfool.com/galacticon