From Cold Revenge Quadrant
by Carla Teter <CarlaT12@yahoo.com >
All ships want to attract new members and find lost Klin .
Printing flyers, and business cards are a start, but only a start .
Buy booth space at a local con and set up a display of weapons, ship models and add a member to demonstrate Klin chess. .
Now that Shakespeare's Hamlet has been translated into original Klin, have a Feddie recite it in English and a Klin recite it in Klingon.
Holding weekly Klingon language classes and bath'leth practice attracts new members also. Once a month uniform construction parties are fun and increase the number of uniformed members available for events.
Check local T.V. stations and join the audience with a group of uniformed members. You will find that the show's host and the cameras can't stay away from the unusual. Attend the Walkathons and book fairs. Helping out at bazaars in uniform "casually" sitting at the local coffee bar in uniform attract a great deal of attention. Start a Klin chess club to meet at a local park on sunny days and visit hospitals on rainy days.
Several members who play a musical instrument should practice at a different park from the chess club. Holding battletek, Pokemon, and other tournaments for the general public may bring out the Klin in someone.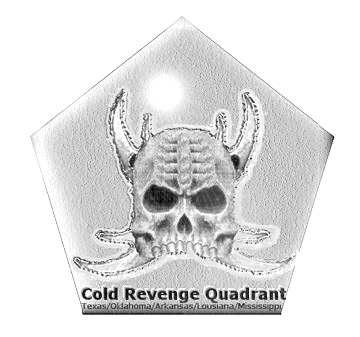 What I am saying is, basically, get out and do something, anything, and the increase in membership will flow.
Commander Karla sutai-RoShka
Cold Revenge Quadrant