StormRider Fleet



After-Event Report: Super Saturday June 17th, 2006 at Evergreen State College, Olympia, Washington.
Present of the IKV T'Mar: Be'Taj, ChonBey, Kehlenn, K'Tang, Maqvara, Bob, Debbie, Bob'AQ (dual), Zlk (dual).
Present of the IKAV Raptor: Bob'AQ, Zlk, Praxis.
Wow! I had several people tell us they came there specifically looking for us, based on the article in the local paper, The Olympian. Half of the pre-event story in the Thursday June 15th Olympian was about us! Two of three pictures in the article are of us. The Super Saturday website has us listed as one of the features, with an entire paragraph just about us! As they've done every time we've been there, we are actually listed on the site map as 'Klingons'.

We heard: "I remember you from other Super Saturdays", "I came looking for you because someone told me about you", "I came looking for you because I saw the article in the paper", "I came looking for you because I saw 'Klingons' on the event map". A Japanese group planned their visit to friends to co-incide with Super Saturday just to see us. They took part in the Klingon drumming circle lead by Kehlenn.

Captain Be'Taj was masterful during her announcements of upcoming events. The Awards Ceremony was a big hit, Be'Taj surprised MaqVara with a promotion to LtCdr and K'Tang to Ltjg. MaqVara performed several of her Bat'leth dances. Ltjg K'Tang was quite a crowd pleaser with his martial arts demos with swords, knives, and brass rings. Cdr Kehlenn wowed the crowds with Klingon belly dancing, her improvisation looked choreographed. Many people gathered to watch the events, and lots of applause was heard. When we could get time away, we wandered the event. Lots of photos taken.

The IKAV Raptor from Portland, Oregon once again brought their crowd-pleasing Klingon Foods display, and of course themselves. The IKAV Raptor has been an invaluable part of this event since we started.

The IKV T'Mar sold some Captain Jack's fundraiser chocolate bars, raising money for American Cancer Society. ChonBey made the labels.

A Klingon Konga line formed and wound around amongst the crowd and was a big hit with the kids. Adults and children took lessons in Klingon tribal belly dance, lead by Kehlenn.

Sadly, because we had too few Klingons due to work and personal matters, we were unable to do the Klingon wedding. We had many people asking when or if the Klingon Wedding was happening. Some had seen it last year, some had heard about it.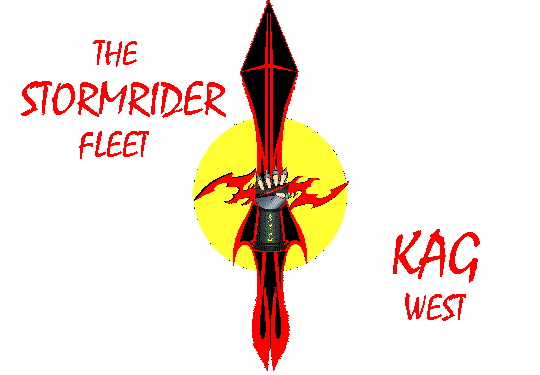 Several of the staff of Super Saturday, including the chairman of the board, came by several times to tell us how much they enjoy having us there and to make sure we know we are invited, expected, and wanted for next year. Loads of applause from the crowds!
We got mentioned again in the post-event story in the Sunday June 18th Olympian. A picture of our Romulan friends from Canada made it into their online photo gallery.
- Chonbey
Cdr ChonBey sutai-HIchop jay'
Commanding Officer of the Stormrider Fleet KAG
alienrelics@yahoo.com