Imperial Xeno Legion Report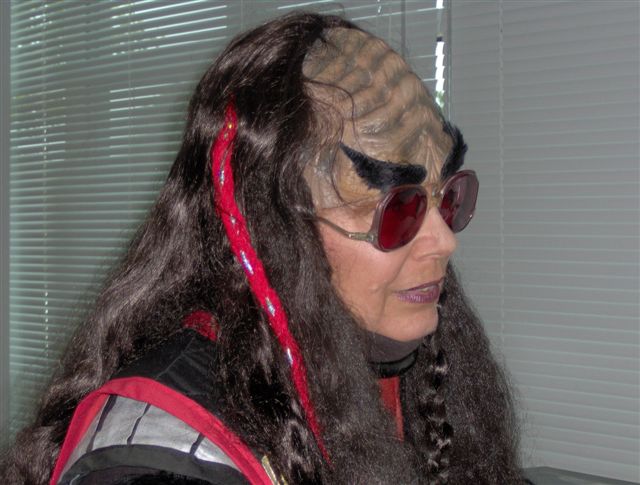 Greetings, Honorable Imperial Xeno Warriors of the Klingon Assault Group!
As you may or may not know, you were recently informed that the IXL has new Fleet representatives (where there were none before), and you were reminded of your current Fleet representatives. They are called Legion Brigadiers. These Warriors will attempt to contact each of you within your respective fleets to open dialogue and get to know you better.
Be proactive, noble Xeno Warriors! Contact them first! They are listed at the end of this article.
Remember, we have three avenues of IXL communication: Yahoogroup, Facebook and the IXL page on KAG Forums, as well as the other main Klingon venues. Don't neglect to drop hails every now and then. I am remiss in using the KAG Forums, but hope to do better in the future.
The Imperial Xeno Legion recently had a huge invasion of Green Orion Slave Girls (11, yes,
eleven
)! Qapla'! to all these dancing Warriors (SOS: the Sisters of Seduction) and their leader, Rehva! And recent contact with another Orion dance troupe (Orions Envy), thanks to Ri'Par, may result in even more of the dancing green beauties joining KAG! We have also added other species as well (Furries, Vulcans and Andorians, oh my!)! Qapla'!!! We all need to work together to grow the IXL and make it a showpiece of the Klingon Assault Group. This means appearing at Cons and promoting KAG and the IXL. Don't forget to recruit to our Alien ranks!
Also, you may or may not be aware, but at ConCarolinas in Charlotte, NC this year, we awarded the versatile actor, Jeffrey A. Combs, who played multiple ALIEN roles in three different
Star Trek
franchises, an Honorary Membership to the Klingon Assault Group. Qapla'! It is my hope that I may be able to nominate other actors in the future who have contributed to
Star Trek
and were Alien characters. Leonard Nimoy who played Spock, a Vulcan, and John Billingsley, who played Dr. Phlox, a Denobulan, are two that come to mind immediately.
I will be working on the next issue of The Black Rope, our IXL newsletter, which will come out on the heels of this newsletter. Watch for the announcement of it on KAG Communications Yahoogroup.
I plan to go to Dragon*Con and walk in the parade as a Borg. That's the plan. How many of you will be there to walk and to represent? See you there!
I salute you, most Honorable Imperial Xeno Warriors; May we meet in battle together soon!
KEELA
IXL Colonel Keela zantai-Septaric
Imperial Xeno Legion Legate
keela001@gmail.com
IMPERIAL XENO LEGION BRIGADIERS
COLD TERROR FLEET

IXL Major Aviendha sutai-Rhuidean (Shapeshifter)
Legion Brigadier for Cold Terror Fleet
(Glenna Juilfs)
karadione@gmail.com
States: North Dakota, South Dakota, Minnesota, Wisconsin, Michigan, Nebraska, Iowa, Illinois, Indiana, Ohio, Kansas, Missouri, Kentucky, Oklahoma, Arkansas, Mississippi, Texas, Louisiana
CRIMSON KNIGHT FLEET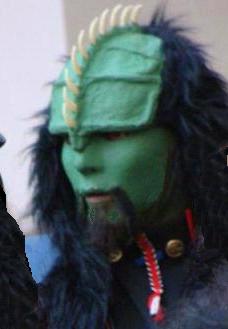 IXL Major Ka-Ris sutai-Tasogare (Dragon-Klingon)
Legion Brigadier for Crimson Knight Fleet
(Chris Harrison)
karis_tasogare@yahoo.ca
All of Canada
DARK MOON FLEET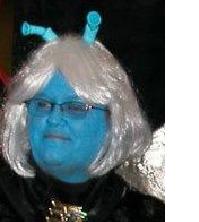 IXL Major K'Lara vestai-Majjas (Andorian)
Legion Brigadier for Dark Moon Fleet
(Angela Waycaster)
akacocella@yahoo.com
States: Maine, New Hampshire, Vermont, Rhode Island, Pennsylvania, Connecticut, Massachusetts, New York, New Jersey, Maryland, Delaware, West Virginia, Virginia, North Carolina, South Carolina, Tennessee, Georgia, Alabama, Florida

KLIN-FIRE FLEET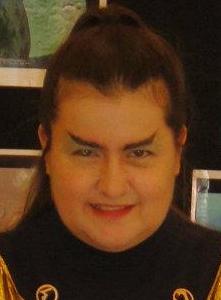 IXL Lt. Aelaidoann Ir-Korthre tai t'Mhiessan (Romulan)
Legion Brigadier for Klin-Fire Fleet
(Heather Grant)
chiglet@cox.net
Washington, Idaho, Montana, Oregon, Oregon, Wyoming, California, Nevada, Utah, Colorado, Arizona, New Mexico, Alaska, Hawaii
GLOBAL FLEET

IXL Colonel Keela zantai-Septaric (Borg)
Acting Legion Brigadier for Global Fleet
(Leila McMichael)
keela001@gmail.com
Rest of the world